Your wedding day is one of the most magical and significant moments of your life, and choosing the perfect wedding dress is an essential part of making it truly special. With a plethora of wedding dress styles to choose from, finding the one that matches the overall theme and ambiance of your wedding can be both exciting and overwhelming. To help you navigate through the world of bridal fashion, we've curated a guide to wedding dress styles that perfectly align with different wedding themes. Whether you're envisioning a laid-back luxe celebration, a bohemian affair, an alternative gathering, a traditional ceremony, a contemporary extravaganza, or a vintage-inspired event, we've got you covered!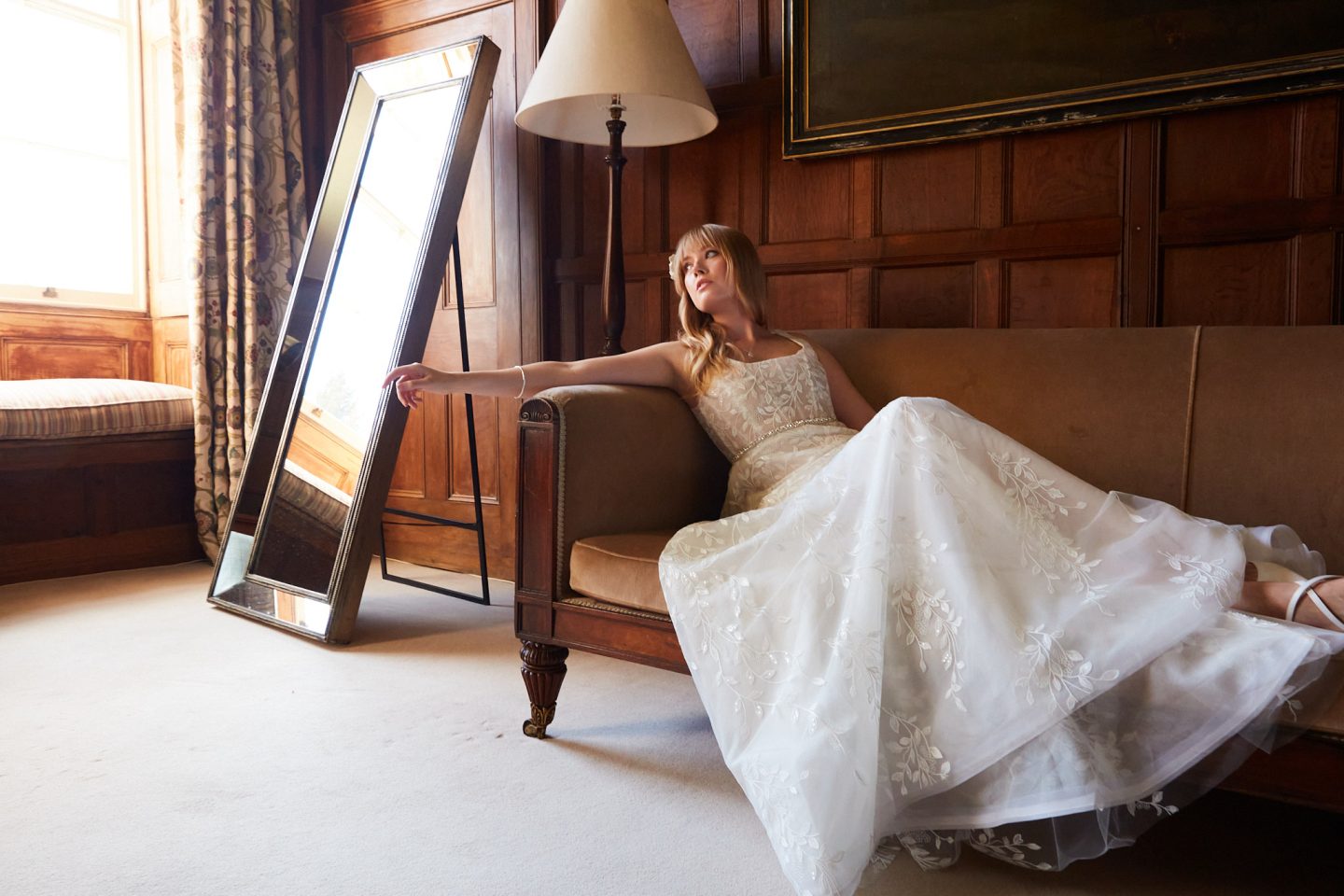 Laid Back Luxe
For the couple seeking an elegant yet relaxed atmosphere, a laid-back luxe wedding is the way to go. Picture a romantic beachside ceremony, an intimate garden gathering, or a rustic chic barn wedding. To complement this easy-going yet sophisticated vibe, opt for a wedding dress with effortless charm. Look for flowing silhouettes, soft fabrics like chiffon or charmeuse, and subtle yet intricate embellishments like delicate lace or beading. A sheath or A-line dress with a touch of bohemian flair would be a perfect match for this style.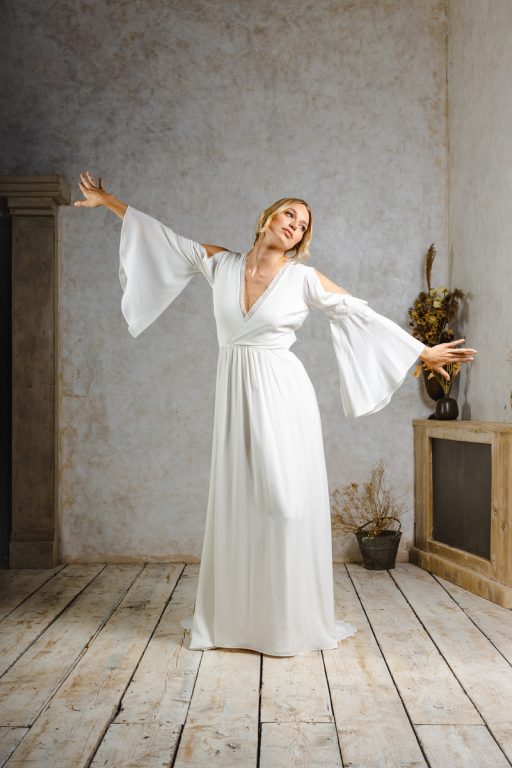 Boho
Bohemian weddings are all about embracing your free-spirited nature and immersing yourself in nature. If you're planning a boho wedding, let your inner flower child shine through your wedding dress. Seek out dresses with flowing, ethereal skirts, whimsical bell sleeves, and earthy details like floral appliques or crochet lace. Embrace unique elements like fringe or a daring open back. For a true bohemian goddess look, consider a loose, unstructured silhouette that allows for effortless movement.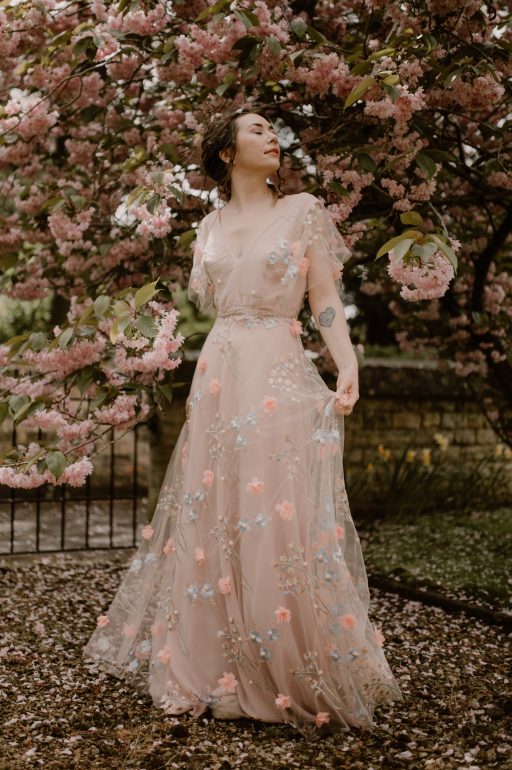 Alternative
For couples who prefer to break away from tradition and add their own unique twist to their big day, an alternative wedding is the perfect choice. Alternative weddings can range from gothic and punk to steampunk or even sci-fi-inspired themes. Here, you have the freedom to express yourself through unconventional wedding attire. Don't be afraid to explore non-traditional colours like black, deep red, or even metallics. Experiment with dramatic silhouettes, asymmetrical cuts, and edgy details like studs or leather accents.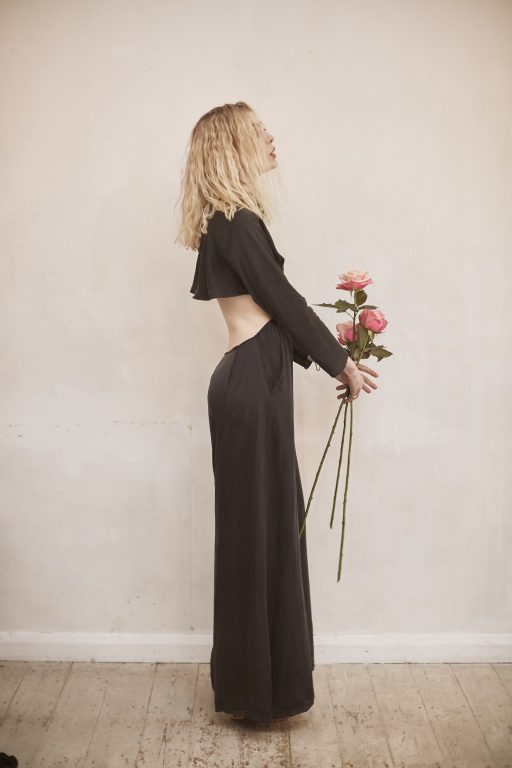 Traditional
Classic elegance never goes out of style, and for those who dream of a timeless and traditional wedding, there's a myriad of beautiful wedding dresses to choose from. A ball gown or a fit-and-flare dress with a beautifully structured bodice will exude the quintessential bridal look. Delicate lace, intricate embroidery, and a cathedral-length veil will add a touch of romance. Embrace the grace and refinement of tradition with subtle embellishments and refined details.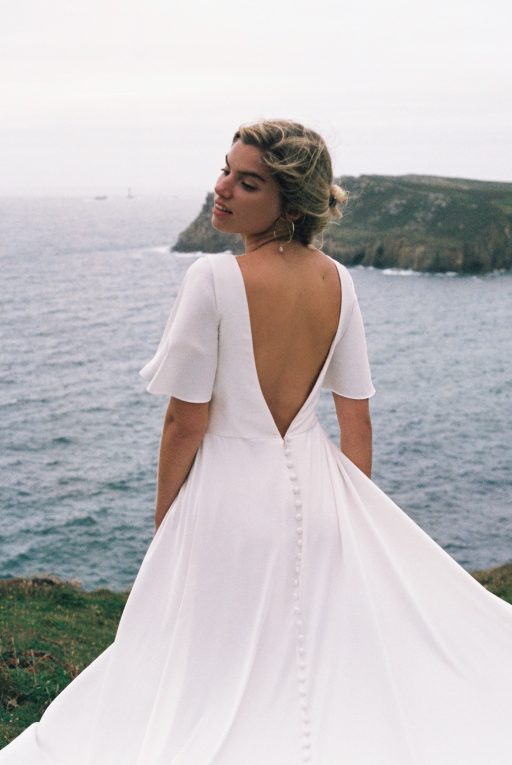 Contemporary
If your wedding vision is modern, sleek, and chic, a contemporary wedding dress will be the ideal match. Look for clean lines, minimalist designs, and avant-garde silhouettes. Dresses with architectural details, sharp angles, and unexpected cut-outs will elevate your bridal look to the next level. Consider fabrics like silk mikado or satin for a luxurious feel, or opt for a jumpsuit or pantsuit for an ultra-modern statement.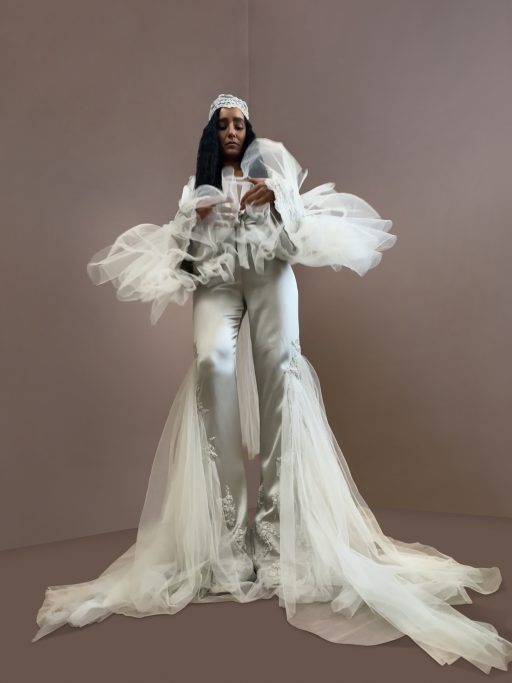 Vintage
For the romantics who yearn for a nostalgic celebration inspired by bygone eras, a vintage-themed wedding will make your dreams come true. Depending on the specific era you want to evoke, you can explore a range of vintage styles from the roaring '20s to the glamorous '50s or bohemian '70s. Seek out dresses with retro details like tea-length hemlines, cap sleeves, or illusion necklines. Lace and tulle are quintessential vintage fabrics that never go out of style.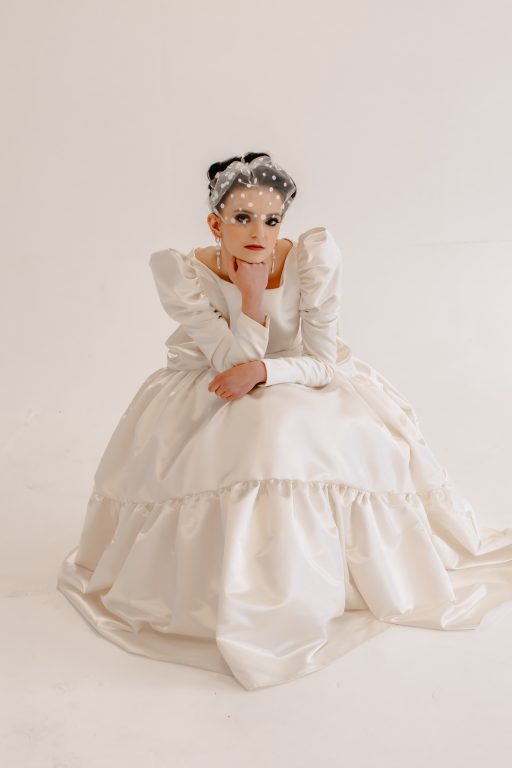 Remember, while it's essential to find a wedding dress that aligns with your chosen theme, the most crucial factor is how you feel in the dress. Your wedding day is a celebration of love, and when you feel confident and radiant in your chosen gown, your beauty will shine through, no matter the style or theme. Take the time to try on different dresses, explore various designs, and trust your instincts.