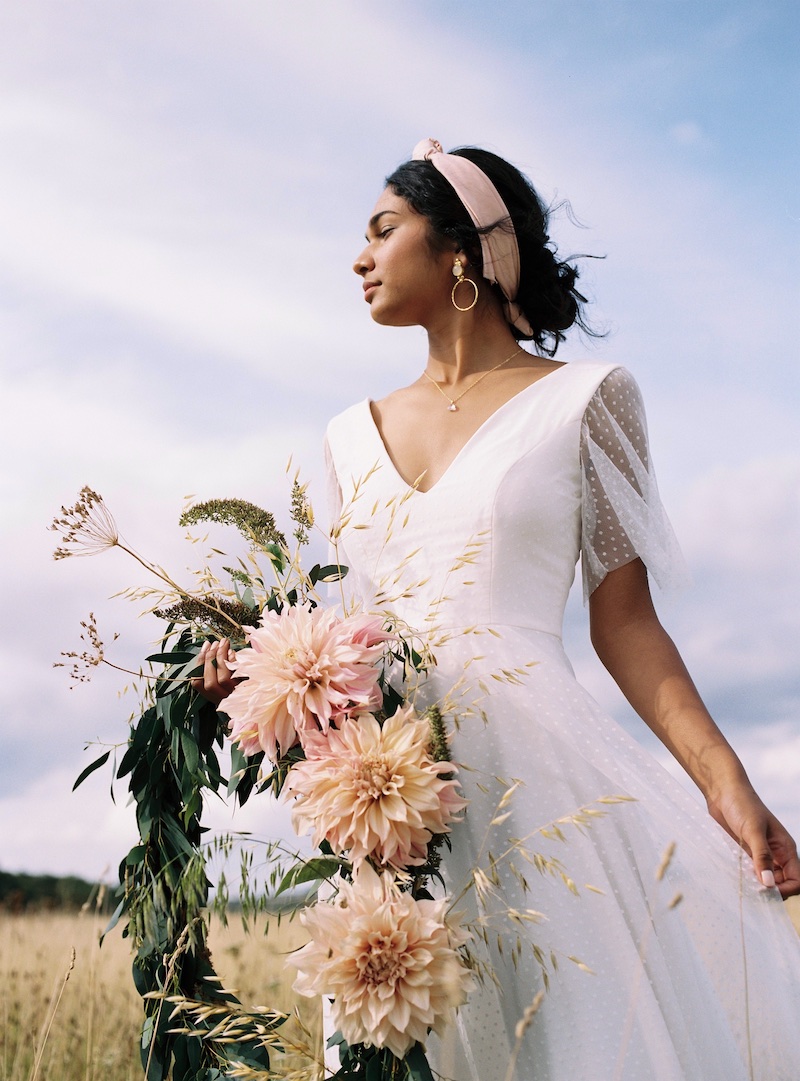 Description
Here at Sophie Rose Bridal, we lovingly handcraft made-to-measure wedding gowns for brides, with a focus on thoughtful design, that helps every bride feel comfortable and their best self. Every gown is designed and made using high-end craftsmanship, in our Hampshire studio and this slow, meaningful way of working is the way our gowns will always be created.
Our designs are effortless, ethereal and romantic, while also staying timeless and classic. We love the thought of brides looking back on their wedding photos in years to come, knowing that they chose a dress for them and not for the trends of the moment. We use the most luxurious, mainly recycled fabrics from UK suppliers, ensuring as little wastage as possible through the process. All our gowns are individually made to order, meaning every dress from the Sophie Rose Bridal collections can be interchanged and adapted with elements, fabrics and design details from all the designs, ensuring each bride has the perfect, hand-crafted dress of their choice with no compromise.
Our brides always comment on how comfortable our dresses are – you won't find any restrictive boning or scratchy fabrics being used and every gown has been designed to flatter and flow with the natural figure. Designing and making wedding dresses combines all my favourite things about being creative; I get to craft pieces I love for special people, that will then be treasured for years to come.
Send Message to listing owner