Our mission is to create an online platform that connects considered designers with design-led bridal buyers. Our unique online platform allows designers to showcase their designs to bridal buyers 365 days a year and create lasting, beneficial relationships. GOWN Bridal Market works as a monthly membership allowing established brands and emerging talent alike to showcase their designs without the normal hefty show fees.
Our online platform allows you to create a self-managed interactive profile to attract, connect and develop a relationship with wedding dress retailers. With GOWN you can share your brand's values, ethics, aesthetic, technical sheets, and wholesale terms as part of your profile. Bridal buyers can take their time getting to know you and your business, giving you both a real chance at a lasting and profitable relationship.
No more rushed appointments and hasty decisions.
GOWN Bridal Market gives every fashion-led designer of bridal attire, accessories, jewellery, and shoes the opportunity to wholesale their designs. Our affordable payment plans let you choose the level of membership you want with only a six month commitment.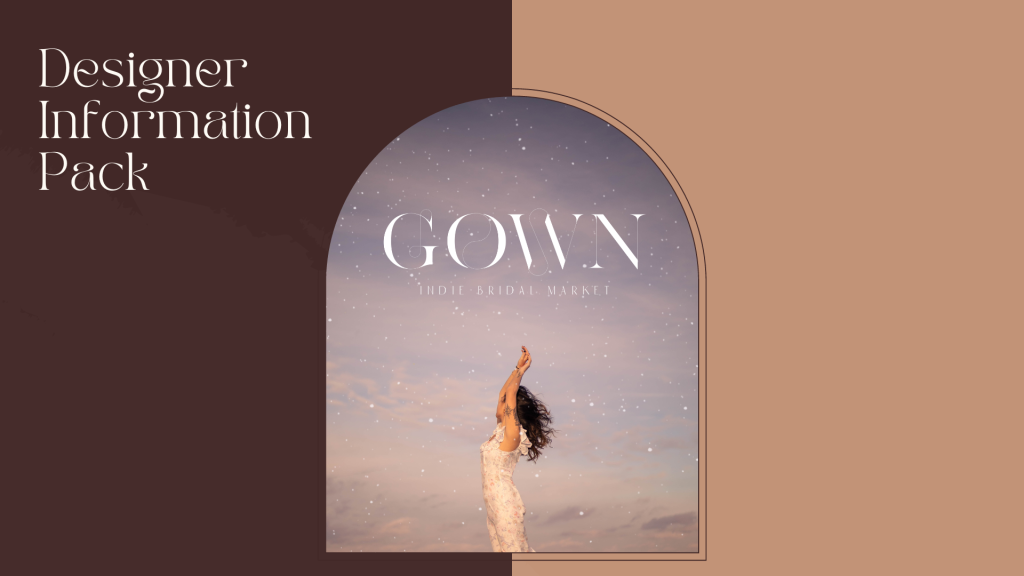 Why GOWN?
Our method gets rid of the traditional one month a year buying model and allows you to market and sell your wholesale products continually. This flexibility allows retailers to spend time researching and understanding your offering before organising a meeting with you. Our chat and meeting booking systems facilitate a deeper level of understanding from both designer and retailers meaning a more considered partnership.
The GOWN difference
Imagine a bridal space that you can create throughout the year without the pressure of deadlines and huge participation fees. GOWN makes this a reality for bridal designers of all sizes and turnovers. Our year long model allows you a real space to create your collection at your pace and adapt it throughout the year to customers' needs.
Our monthly paid Memberships allow you to spread the cost of your online profile and we can help you with further PR and advertising packages as required.
With a robust PR strategy, GOWN will be promoted across blogs, magazines, social media and direct marketing to get the platform and your profile in front of the right bridal buyers and retailers.