Planning a wedding involves numerous decisions, and among them is selecting the perfect pair of shoes to complement your bridal ensemble. Wedding shoes not only provide comfort but also enhance your overall look on the big day. With countless options available, it can be overwhelming to make a choice. To help ease your decision-making process, here are seven essential factors to consider when choosing your wedding/bridal shoes.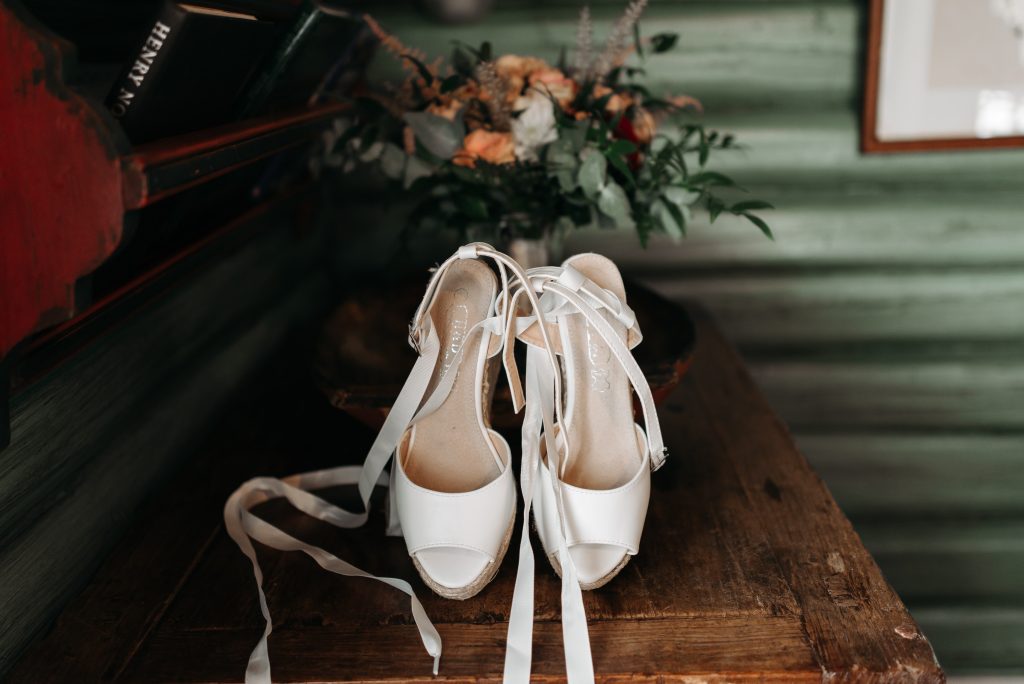 Style and Theme
Your wedding shoes should harmonise with the overall style and theme of your wedding. Consider the formality of the event and the style of your wedding dress. Are you having a classic, traditional wedding or a modern and edgy affair? If your dress is vintage-inspired, you may opt for retro-styled shoes. A beach wedding might call for sandals or wedges, while a formal indoor ceremony may require elegant pumps or heels.
Wondering what wedding dress to choose? Read more here.
Comfort
Comfort is paramount on your wedding day as you'll be on your feet for an extended period. Ensure your shoes provide ample support and cushioning to keep you comfortable throughout the day. Consider the heel height that you can manage comfortably and the type of sole that suits your preference. If you're not accustomed to wearing heels, choose a lower heel or opt for flats or ballet slippers. Remember, happy feet will allow you to fully enjoy your special day.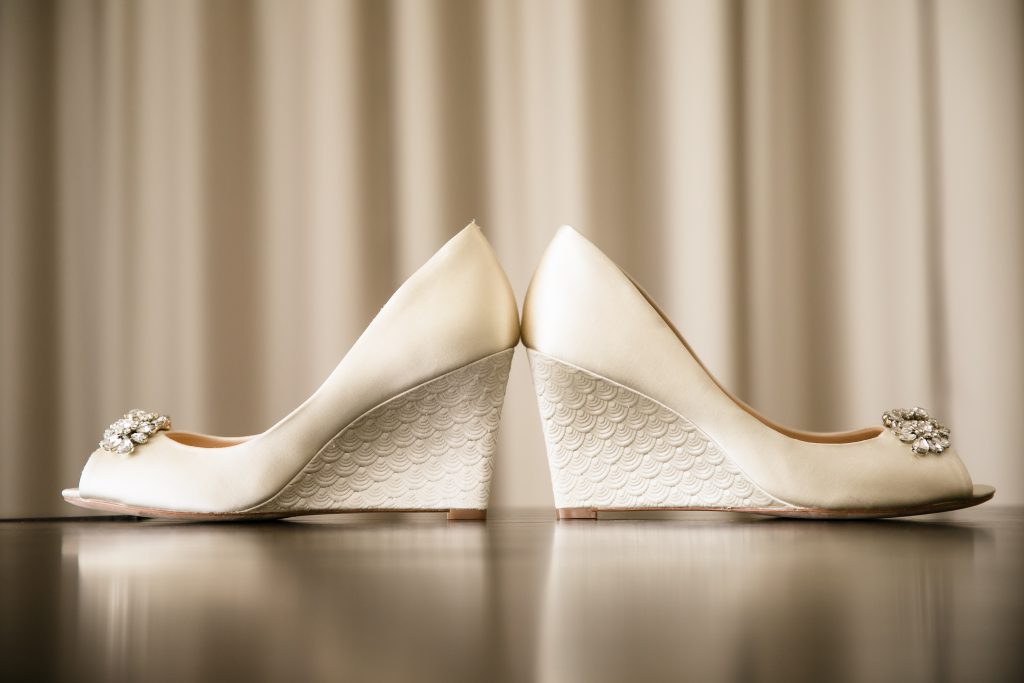 Material and Durability
Quality matters when it comes to wedding shoes. Look for shoes made from high-quality materials, such as satin, silk, or leather, which not only provide a luxurious feel but also ensure durability. Well-constructed shoes will withstand the demands of the day and can be worn again for special occasions in the future. Pay attention to the craftsmanship and stitching to ensure your shoes will last.
Colour and Embellishments
Your shoes can be an excellent opportunity to add a pop of colour or incorporate intricate embellishments that match your wedding theme or personal style. Traditional white or ivory shoes are popular choices, but you can also consider shades like champagne, blush, or metallic tones for a touch of glamour. If you're feeling bold, you could even opt for a contrasting colour to make a statement. Additionally, consider whether you want your shoes to have embellishments like crystals, pearls, bows, or lace detailing.
Want help choosing your bridal accessories? Read more here.
Season and Venue
Take into account the season and venue of your wedding when selecting your shoes. For summer weddings or beach ceremonies, breathable materials and open-toe designs are ideal. If you're getting married in colder months or having an indoor wedding, closed-toe shoes or boots may be more appropriate. Also, consider the venue's flooring—stiletto heels may not be suitable for outdoor garden weddings, while flats or wedges work well on grass or sand.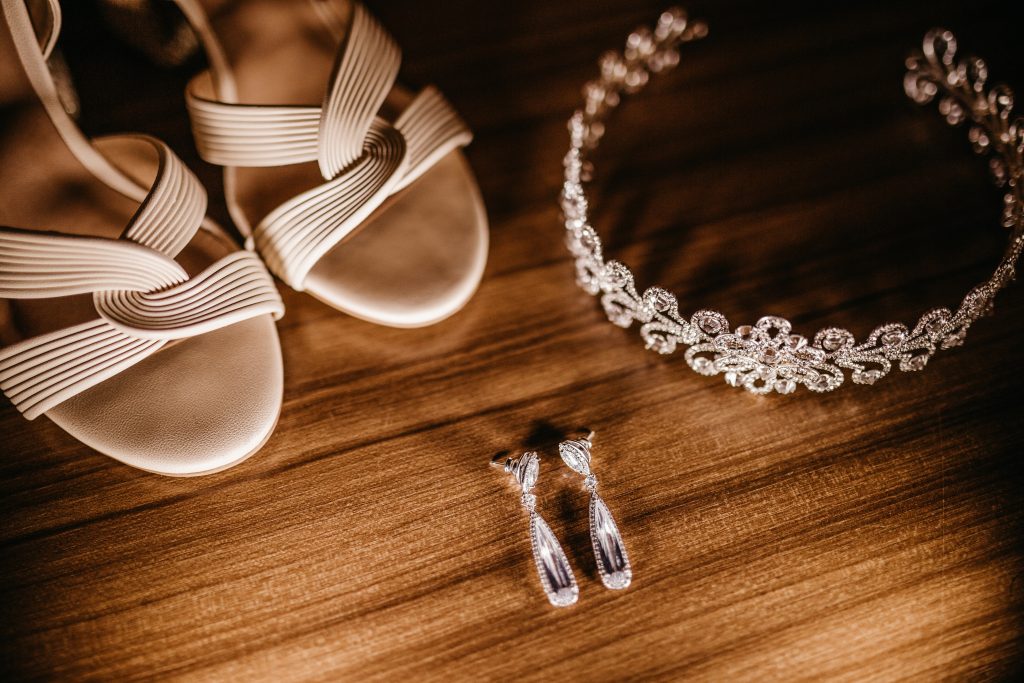 Shoe Alterations and Accessories
Sometimes, finding the perfect pair of shoes may involve a bit of customisation. If you fall in love with a particular style but want to tweak it to match your vision, check if the shoe can be dyed to your desired color or if embellishments can be added. Additionally, consider accessories such as shoe clips, ankle straps, or ribbons that can enhance the appearance of your shoes and make them uniquely yours.
Versatility for Future Wear
While your wedding day is undoubtedly special, it's also worth considering whether your chosen bridal shoes can be worn again for other occasions in the future. Opting for a versatile style allows you to make the most out of your investment and is also the ethical and eco choice. Consider shoes that can be dressed up or down, allowing you to wear them for anniversary celebrations, cocktail parties, or even date nights. Choosing a classic design or neutral colour can increase the likelihood of incorporating your wedding shoes into your wardrobe for years to come. Remember, your wedding shoes can serve as a beautiful memento, reminding you of your special day each time you wear them.