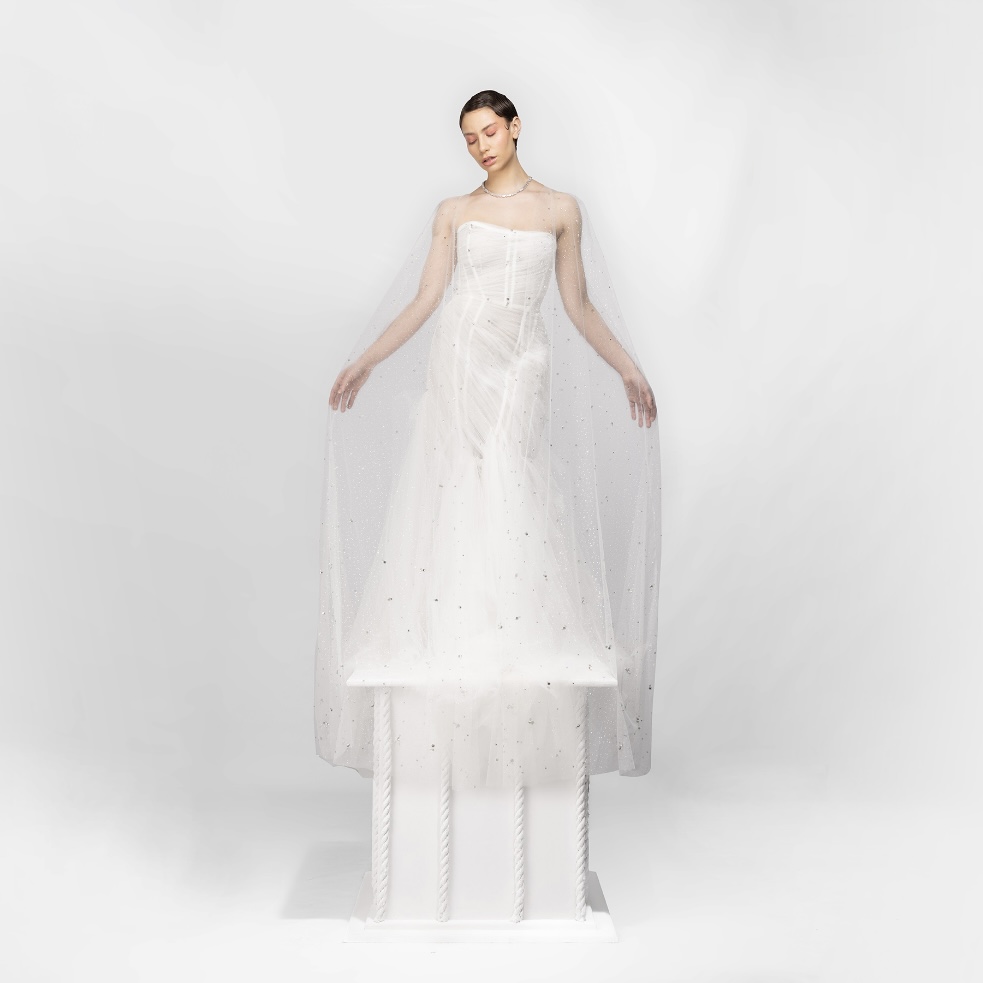 Description
Eden Keshia recognises and celebrates each bride for their individuality. She has created a uniquely collaborative design process and her latest bridal collection which not only showcases Eden's love for detail and personal touches, but invites input from both designer and client. Each bride can witness the assiduous creative process and see their dream dress, veil and accessories develop from a sketch into refined couture pieces. Eden's passion for intricate detail and theatrical background inspires unique surface patterns and decorated with glass beads, crystals and delicate hand-drawn embroideries, sparking rumours as the designer of 'Gowns made for Dancing'. Each garment is carefully designed and crafted to create the ultimate dream dress, complete with enchanting personal touches that are completely individual.
HEIRLOOM:
This collection features vintage gowns; reimagined. Each is completely one-of-a-kind, and can be tailored to measurements.
We also offer a service which allows clients to bring Heirloom gowns into the atelier for transformation, breathing new life into a sentimental vintage piece.
STELLIFY:
'Stellify - 'to transform into a star.'
Inspired by the Goddesses and Nymphs in Greek Mythology, Eden's latest collection features celestial embellishments, hand-painted florals and embroidered personalisation options to reflect the individuality of each bride. Pushing the boundaries of traditional bridal wear into a fashion-forward and interchangeable selection of capes, veils, suits and gowns and accessories. The layering of pieces adds an element of customisation to any bridal wardrobe.
Couture:
A breathtakingly immersive design experience; stories flourish from the first concept through sketches, patterns, toiles and hand-rendered embroideries into an unprecedented personal piece of couture. An experience as individual as each bride, and entirely exclusive to the client. Each element of the journey explores endless creative possibilities that celebrate the individuality of each bride. Hand drawings evolve into stitchings and embellishments that are carefully woven into a made-to-measure pattern in-house by the tailoring team. The silhouette is perfected in a sequence of atelier fittings at Leeds, London or Halifax studios where final couture finishes are added by Eden herself.
Send Message to listing owner