As the age-old tradition of weddings continues to evolve, one element remains timeless and ethereal – the wedding veil.  It is thought to symbolise purity, grace, and the bride's transformation into a wife. While this is rather old fashioned we love how a bridal veil is a beautiful accessory finishing off the wedding day look.  With numerous styles to choose from, finding the perfect wedding veil can be both exciting and overwhelming. In this blog, we will explore five types of wedding veils that add a touch of elegance and magic to every bride's special day.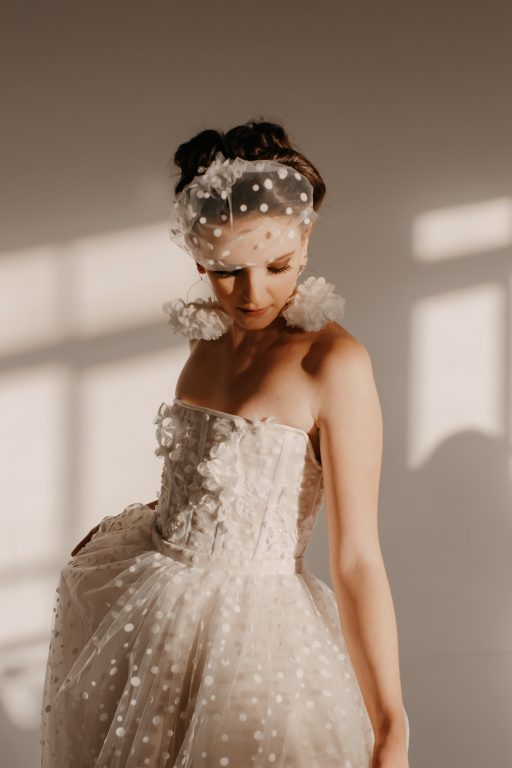 Birdcage Veils
The birdcage veil is a short, flirty, and retro-inspired veil that covers only a part of the bride's face. Typically made of netting or lace, it exudes vintage charm and complements various bridal looks, from the classic to the contemporary. Birdcage veils are perfect for brides who wish to add a touch of nostalgia or playfulness to their attire. They are easy to wear and often come attached to a comb or headband, making them a convenient option for brides who prefer a fuss-free accessory.
Cathedral Veils
The epitome of grandeur and elegance, the cathedral veil is the longest and most dramatic veil style. Flowing beyond the hemline of the wedding gown, this regal veil is often about nine to twelve feet long, creating a breathtaking and cinematic effect. Cathedral veils are ideal for formal and traditional weddings, as they make a statement during the processional and create stunning photo opportunities. However, it is essential to consider the practicality of wearing such a lengthy veil, as it requires some assistance to manage during the ceremony and photographs.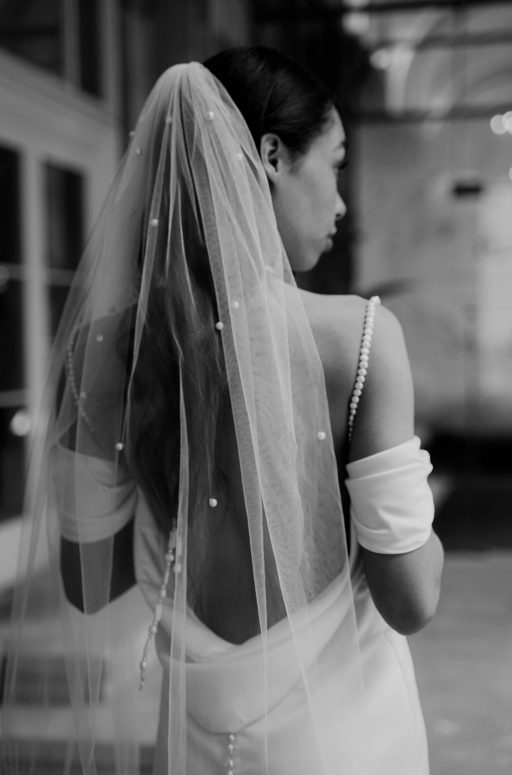 Mantilla Veils
Originating from Spain, the mantilla veil exudes romance and sophistication. Typically made from delicate lace, this timeless style is circular or oval-shaped and drapes over the bride's head, framing her face beautifully. Mantilla veils are incredibly versatile, as they can be worn with various hairstyles and gown silhouettes. They add an element of mystery and elegance, making them a popular choice among brides who desire a touch of European flair.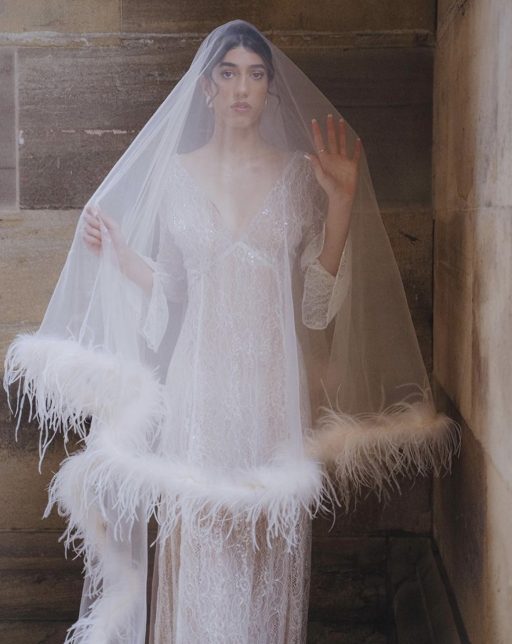 Embroidered Veils
Embroidered veils are works of art that add a unique and personalised touch to a bride's ensemble. These veils are embellished with intricate patterns, delicate beadwork, and fine embroidery, showcasing the skill and craftsmanship of designers. Brides can choose from a wide array of designs, ranging from delicate floral motifs to bold geometric patterns. Embroidered veils are a great choice for brides who desire a veil that reflects their personality and style.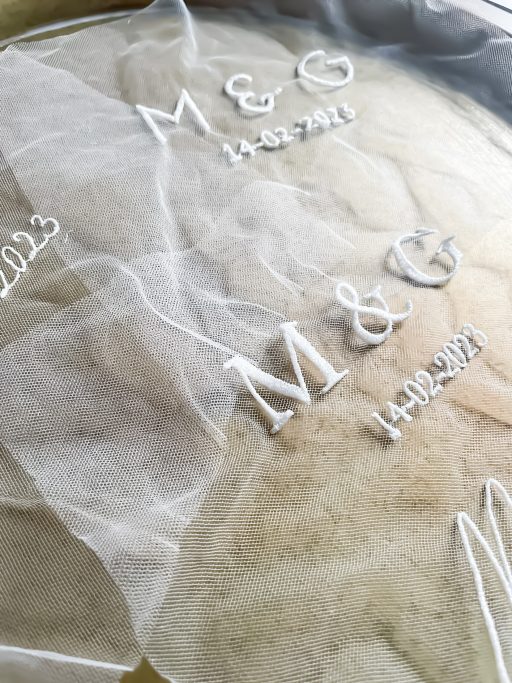 Fingertip Veils
The fingertip veil strikes the perfect balance between tradition and modernity. As the name suggests, this veil typically extends to the bride's fingertips, enhancing her bridal look without overpowering it. Fingertip veils are flattering for most body types and gown styles, making them a safe and stylish choice for any wedding. They offer an element of grace and charm while allowing the bride's dress and accessories to shine.
Blusher Veils
Blusher veils are a classic and timeless choice that adds an element of tradition and romance to any bridal look. This short, single-layer veil drapes over the bride's face, and it is often lifted by her partner during the wedding ceremony or first kiss. Blusher veils can be worn alone or combined with a longer veil for a layered effect, providing a touch of mystery and anticipation before the big reveal.
Juliet Cap Veils
Inspired by Shakespeare's iconic character Juliet, the Juliet cap veil is a vintage-inspired style that adds a touch of old-world glamour to the bride's ensemble. This veil is attached to a small cap or headpiece adorned with lace, pearls, or crystals, and it beautifully frames the face, creating a soft and romantic look. Juliet cap veils are perfect for brides seeking a delicate and feminine accessory.
Choosing the perfect wedding veil is a journey, as each style embodies its own unique charm and significance. From the vintage allure of birdcage veils to the grandeur of cathedral veils, there is a veil style for every bride's vision and personality. Whether you opt for a traditional look or prefer to embrace modernity, the right wedding veils will add an ethereal touch to your wedding attire and create lasting memories for years to come.
Want more bridal inspiration? Join the GOWN newsletter here.