Your wedding day is a celebration of your unique love story, and your wedding dress should reflect your individuality and style. Choosing to personalise your wedding dress is a wonderful way to create a gown that is truly one-of-a-kind. In this guide, we'll take you through the process of personalising or customising wedding dresses, from tweaking existing designs to adding unique embellishments, helping you bring your dream wedding dress to life.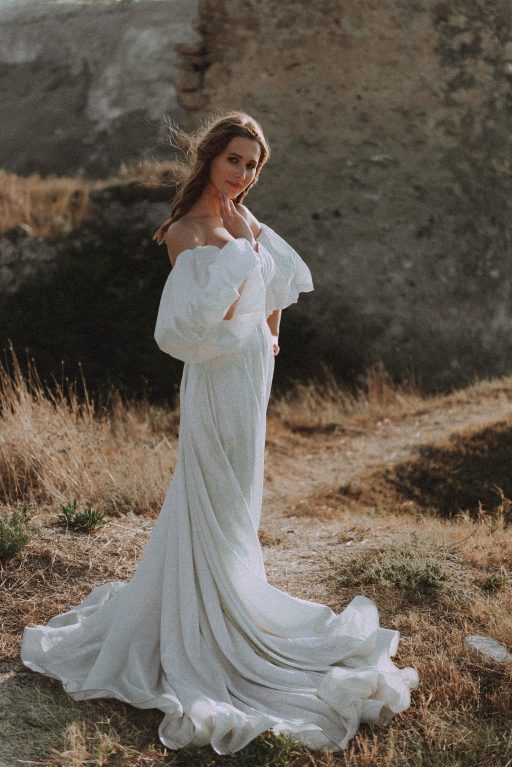 Initial Inspiration
The customisation journey begins with a vision. Take the time to gather inspiration from bridal magazines and blogs, Pinterest boards, or even your own sketches. Consider the elements you love in various dresses, such as necklines, silhouettes, or fabric choices. This initial brainstorming will help you shape your ideal gown.
Consultation with a Designer
Your wedding dress designer will have ideas too so chat with them. Schedule a consultation to discuss your vision and ideas. They will guide you through the process, offering expertise on what is feasible and practical. If you have already bought your dress, speak to a seamstress who can advise on what is possible.
Choosing the Base Dress
Customisation often starts with an existing dress or design as the foundation. You can choose a dress that closely matches your vision or one that can be modified to suit it. This can be a more cost-effective and sustainable option than creating a dress from scratch. You may also of course just want to tweak a design, which your designer may well be able to do at the manufacturing stage.
Altering the Fit
One of the most crucial aspects of customisation is achieving the perfect fit. Your chosen dress will be altered to your exact measurements. Multiple fittings may be necessary to ensure every detail is just right.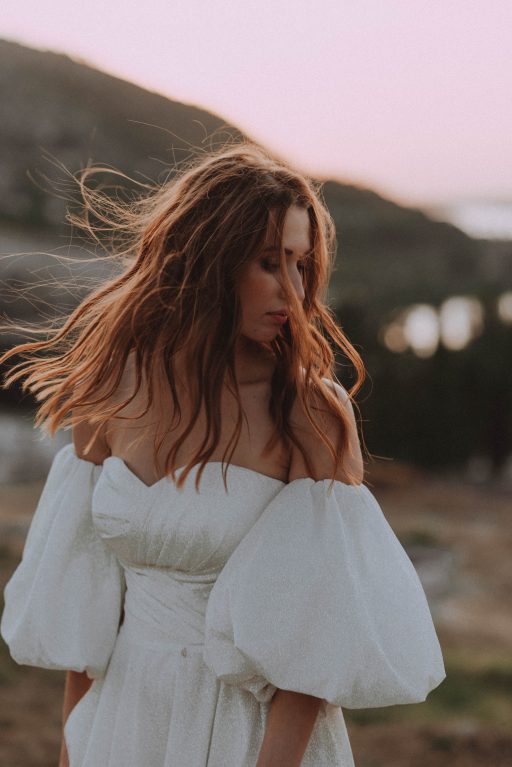 Changing Necklines and Sleeves
Personalising your dress might involve altering the neckline, adding sleeves, or adjusting strap styles. This can dramatically change the overall look of the gown to match your preferences and the season of your wedding. Many designers already have these options and will know which one works best with each dress.
Fabric Selection
Choose fabrics that resonate with your style and comfort. Whether you prefer the luxurious feel of silk, the romantic look of lace, or the lightness of chiffon, your fabric choices will play a significant role in your customisation journey.
Embellishments and Details
This is where your gown truly becomes unique. Consider adding intricate beadwork, embroidery, or appliqué to your dress. You can also explore options like lace overlays, sequins, or even coloured accents to create a statement piece.
Personalised Back Details
The back of your wedding dress offers another canvas for personalisation. Explore options like low-back designs, keyhole cutouts, or elegant button closures to make your dress stand out.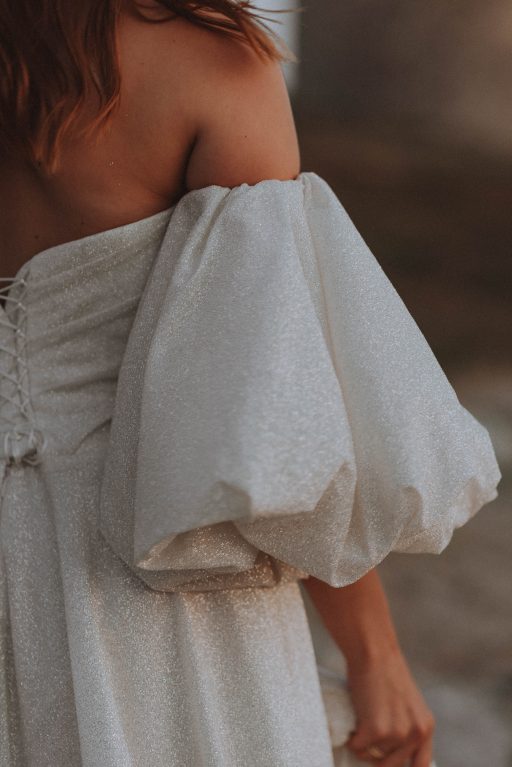 Adding a Train or Removing One
Customising the train length can transform your dress's overall silhouette. Whether you want a dramatic cathedral train or a chic sweep train, your designer can make it happen.
Final Fittings and Finishing Touches
As your customised dress nears completion, attend  final fittings to ensure everything is perfect. Pay attention to details like the hemline, the fit of the bodice, and the overall comfort.
Accessories and Veil
Don't forget to customise your accessories to match your gown. Consider a bespoke veil, unique headpiece, or custom jewellery that complements your dress's style.
Once your custom dress is complete, it's more than just a gown; it's a piece of your love story. Consider ways to preserve it as a cherished keepsake, such as professional cleaning and storage.
Customising your wedding dress allows you to express your individuality and create a gown that is a true reflection of your style and personality. With careful planning, collaboration with a skilled designer, and attention to detail, you can bring your dream wedding dress to life, ensuring that you'll walk down the aisle in a gown that is as unique as your love story.