At the end of every year, we love looking forward to the following season. What will be seen on the catwalks of Bridal Weeks across the globe and how will this affect what brides will be wearing in the years to come? Here are our predictions for the seven bridal trends that will dominate 2023.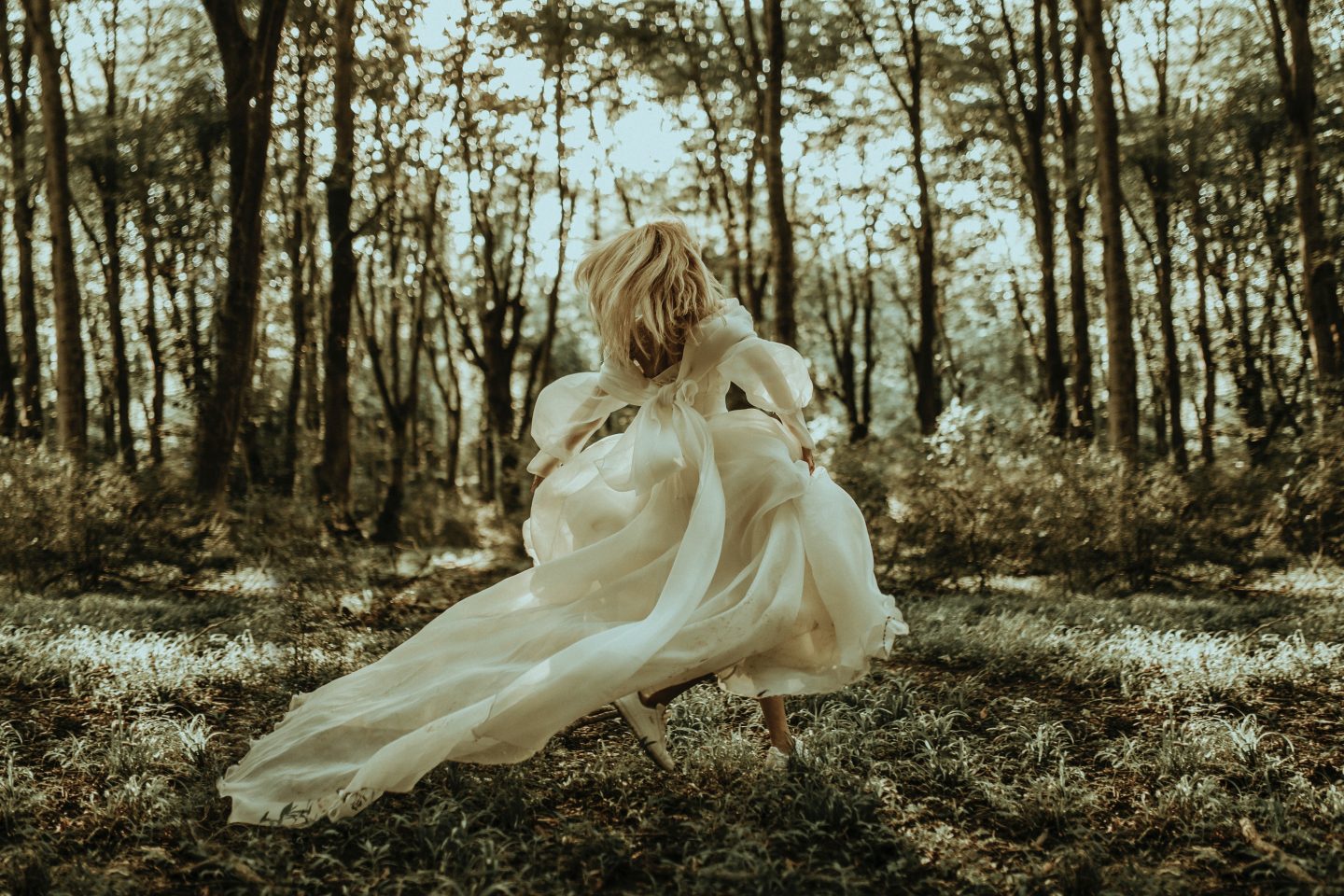 Mini Dresses
We adore the mini dresses that are popping up and we don't see them leaving any time soon! Designers are lifting hems but not the style. The ultra-modern styles look incredible on women of all ages and mini dresses can be worn for a variety of wedding venues. Mini dresses are also versatile as work perfectly as the main wedding day option, evening reception second look, and as a rehearsal dinner choice. We think they will be a popular choice for bridal shops too for modern brides. 
Corset Dresses and Separates
The resurgence of the corset is here to stay. Designers are using them in all different styles of dresses and separates, from minimalist strapless dresses to highly embellished gowns. Visible cups, boning, finished with the finest fabrics, embroidery, or beading; corsets offer brides of all styles an option. The previous years' fashion of big sleeves has helped with this trend as does our next trend…
Corset top by Alyce Jayne Bridal
Long Gloves
Move over removable sleeves there's a new kid on the block…long gloves. We see designers using this nod to the 1980s paired with a corset style dress (remember those) or the classic bias cut dress. This fun trend is perfect for the fashion-forward bride who likes to make a sartorial statement, plus they are an easy way to add an edge to any outfit. 
Off The Shoulder Straps
Set to be a firm favourite with designers is the off-the-shoulder straps. They work with every style of design by adding an element of softness. Currently seen on traditional necklines, in boho laces and modern body-conscious silhouettes, we are confident they will feature big in the next bridal shows and in bridal buyer's order books. 
Feathers
Another fun and whimsical trend we see making it big are feathers. Adorning straps, hemlines and used as embellishments across the whole dress, designers are having a ball. Feathers create a lightness to designs and create beautiful movement on their brides. Look out for these on the catwalk. We are looking forward to it!
Short Veils
We are seeing short veils everywhere and think they are here to stay in 2023. Designers and brides are using them with both short and long dresses and they add a modern twist to any outfit. With the diversification of wedding venues and styles due to Covid, many of the old rules for veils have been thrown out the window, which we are delighted about. We think they will be worn both over the face as a blusher and around the back with a carefree attitude. 
Bows
Yep, bows have been big in 2022 and we predict them staying big next year. Designers are using them on dresses, veils, shoes and jewellery, basically, anywhere they can. We think they will appear in all fabrics and that oversized will be the favoured size option. If in doubt, just add a bow!