Here at GOWN we are fully committed to supporting independent and emerging wedding dress designers to get their amazing gowns into fashion-led bridal boutiques. But we also want to support bridal boutiques to forge successful working relationships with designers. We want them to stock the dresses that their customers are calling out for so ultimately brides get to wear contemporary and cool wedding looks.
To help with this we have created an Essential Bridal Buying Guide with a 5 step process that will really help you to get it right, first time. From what to do before you even contact a designer all the way through to developing a partnership that lasts.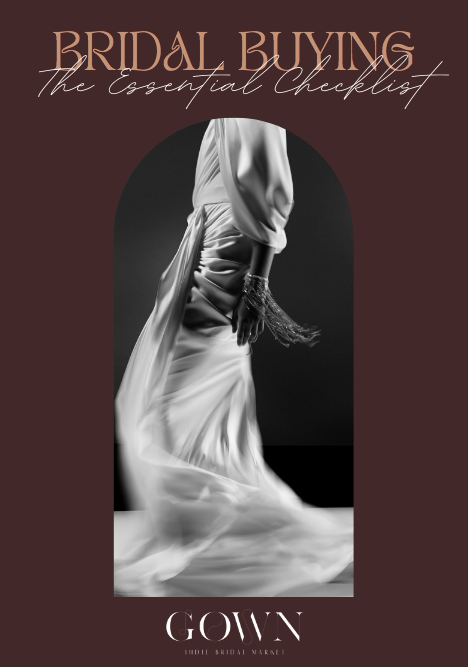 For anyone new to GOWN here's a little more about what we do.
GOWN Bridal Market is a curated edit of considered bridal design. Connecting independent designers with fashion-led bridal buyers. 
GOWN was formed by Kate Beavis of Magpie Wedding and Joanna Southwell, a Bridal Fashion Coach. The mission is to connect independent, considered bridal designers with fashion-led retailers through an interactive online platform.
Through their extensive years in the wedding industry, Kate and Joanna found it impractical that bridal buying happens only twice a year. It is difficult for retailers to choose the styles of their stock at such long intervals which means that they cannot spread the cost throughout the year. Having been both a retailer and brand manager Joanna historically needed to add pieces throughout the year and wished that designers could add new designs and add-ons whenever they felt inspired. Kate as an expert at managing wedding fairs knew how expensive exhibiting at such events can be and how this limits emerging or indie designers from connecting with their ideal audiences.
So GOWN was born.
Retailers who are looking for something different and considered for their bridal boutique can browse the profiles on GOWN to find their new best-selling pieces. The bustle of a show is fantastic and a really fun day away from the shop but it can be hard to make decisions about whether the pieces you see on a stand will hang well within your existing stock and fill the gaps in your offering. By spending time on GOWN and looking at the designers available, you can consider what will work for you in a relaxed way with no time pressures. Our chat feature allows you to talk to designers so they can hear more about your boutique and brides and create designs that you can be confident will work for you. Line sheets are available to make sure everything you look at is within your budget and designers will be available for you to talk about any modifications or additional pieces you would like to add.