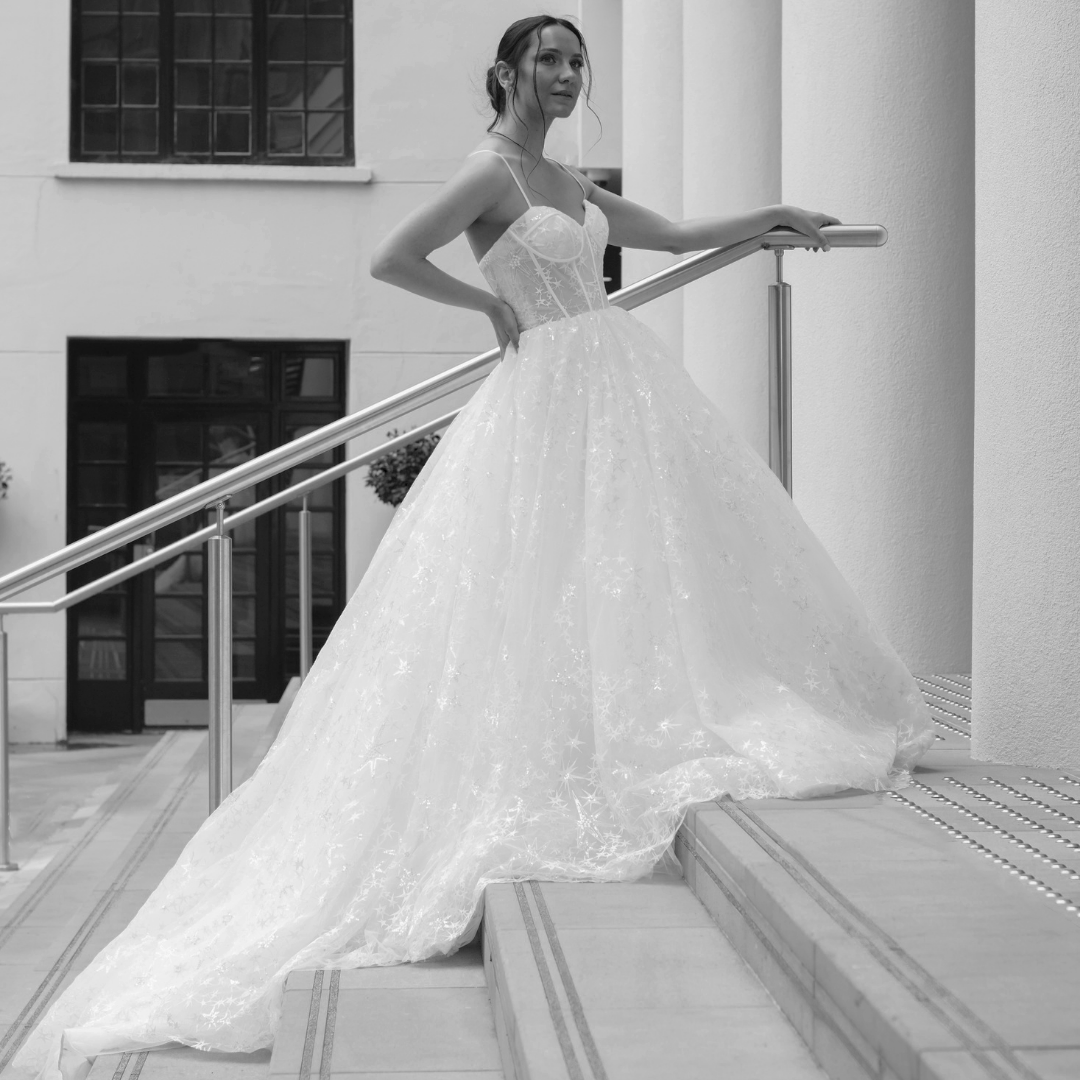 Description
Step into the enchanting world of Couturiosity, a brand that believes in creating dream-like experiences for brides and clients alike. Established in 2020, Couturiosity is more than just a bridal and evening wear brand - it's a celebration of inclusivity and diversity, where everyone is invited to feel amazing on their big day or special event.
At Couturiosity, we understand that every individual deserves a gown that speaks to their unique style and personality. Our made-to-measure approach ensures that each wedding dress is meticulously crafted to perfection by our talented designer in our studio, showcasing the highest level of craftsmanship. From intricate hand-beaded pieces to ethereal tulle ball gowns and tailored satin silhouettes, our collection offers a diverse range of styles to cater to every bride's vision.
Embracing the core values of inclusivity and diversity, Couturiosity is passionate about creating special pieces for all kinds of brides. Whether you are a plus-size bride, an LGBT bride, or someone who simply seeks a dress that embodies their true self, our brand welcomes and cherishes every individual's journey to forever.
With a dedication to accessibility, we are thrilled to present our ready-to-wear and made-to-measure gowns online and select stockists, allowing brides and clients from all walks of life to experience the magic of Couturiosity. Additionally, our studio doors are wide open, offering complimentary consultations where our dedicated designer guides you through our enchanting collection. Together, we explore fabric and embroidery samples, sketching out ideas to create the gown of your dreams.
At Couturiosity, we take pride in embracing the uniqueness of each person and empowering them through our beautifully tailored creations. Your big day is not just an event but a reflection of your identity and story. Our gowns are more than fabric and stitches; they are a tangible manifestation of love, commitment, and dreams for the future.
Our commitment to diversity and individuality goes beyond bespoke creations. Couturiosity offers a full collection of ready-to-wear gowns that can be fully customised, allowing every bride to find a piece that resonates with her heart. Our belief is simple - every person deserves to feel cherished, confident, and radiant on their special day.
Our brand promises to make your big day truly unforgettable, as we celebrate the beauty of uniqueness and embrace the power of inclusivity. So, if you are searching for a bridal or evening gown that celebrates your distinctiveness and tells your story, look no further than Couturiosity.
Couturiosity is more than just a made-to-measure bridal and evening wear brand; it's a celebration of love, diversity, and individuality. We welcome all brides and clients to experience the magic of our creations, as we strive to make each moment truly extraordinary. Let us be a part of your remarkable celebration, and together, we'll create a gown that reflects the true essence of you. Book your complimentary consultation today, and let the enchantment of Couturiosity weave its spell on your special day.
Send Message to listing owner